Birding Antigua Guatemala

with

CAYAYA BIRDING
The colonial town of Antigua Guatemala is located in the heart of an Important Bird Area (IBA GT016) in southern Guatemala. The area has been designated as such because of a high number of endemic bird species restricted to the highlands of northern Central America and southern Mexico.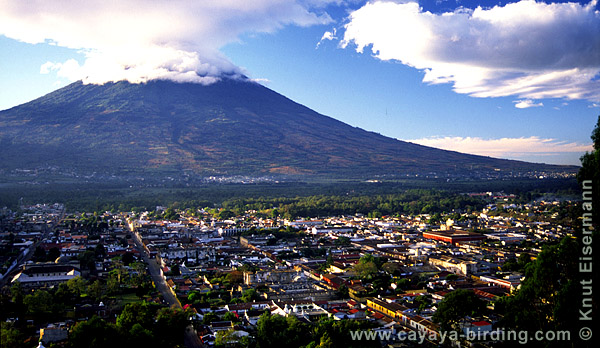 Antigua is located at an elevation of 1500 m (4900 ft) and the surrounding skyline is dominated by mountain ridges over 2500 m and the towering volcanoes Agua, Acatenango, and Fuego. Hillsides are covered with plantations of shaded coffee, avocado and macadamia trees, small corn fields, and forest patches. These are mainly pine-oak and arid forests because the valley of Antigua is rather dry. Only some hilltops receive enough humidity for cloud forests to flourish. Some of these forests between 1500 and 2600 m (4900 - 8500 ft) are easily accessible from Antigua within a short drive. Numerous regional endemic bird species can be observed at sites such as Finca El Pilar, Finca Filadelfia, and Cerro Alux.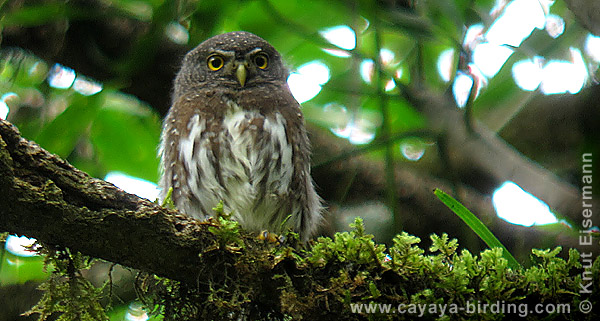 Antigua is a perfect base for birding day trips to nearby areas.
---
---
Accommodation: Antigua Guatemala can be reached from Guatemala City within a 40-min drive. The city has a large variety of hotels and restaurants.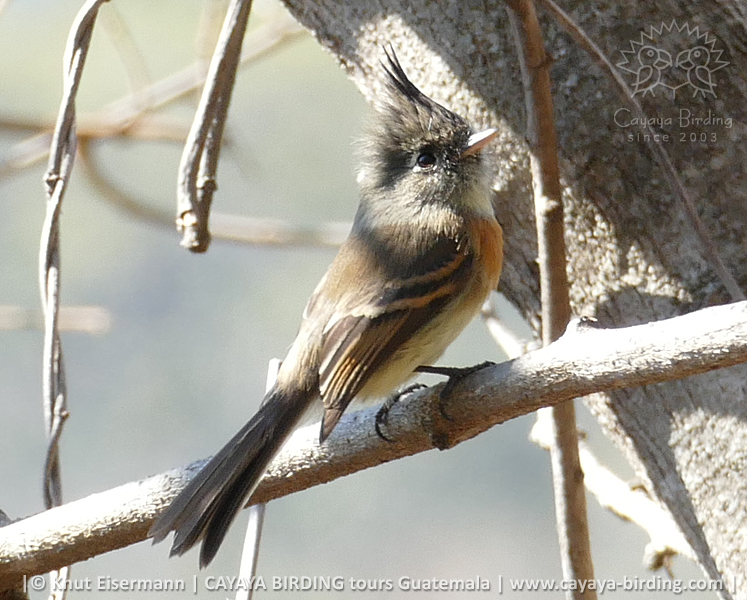 When is the best time for a visit to Antigua Guatemala? Any time of year. The view to the surrounding volcano landscape can be affected by the smoke of fires for preparing the corn fields from February to April. But in these months bird activity is tremendous, because it is nesting season.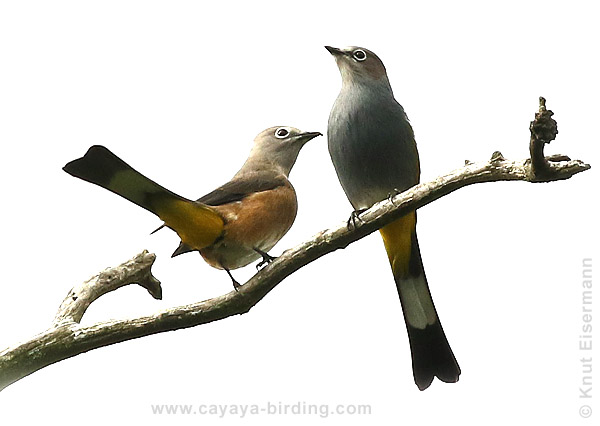 How do you support conservation and development in Antigua Guatemala? Some of the mountain slopes around Antigua are still covered with forest. With your birding visit you will put a value to these habitats, which is an important motivation for conservation. Antigua is part of the Antigua Guatemala Important Bird Area (IBA GT016). The identification of IBAs in Guatemala was coordinated by Knut Eisermann and Claudia Avendaño of CAYAYA BIRDING. They also organized the Antigua Guatemala Christmas Bird Count 2009-2015.