Birding Cerro Alux

with

CAYAYA BIRDING
The pine-oak forest of Cerro Alux outside Guatemala City was declared as a watershed reserve in 1997, and it covers 5,000 hectares of forest at an elevation of 2,200 m (7,220 ft). It is located on the Interamerican highway on the outskirts of Guatemala City. A loop trail provides access to the forest.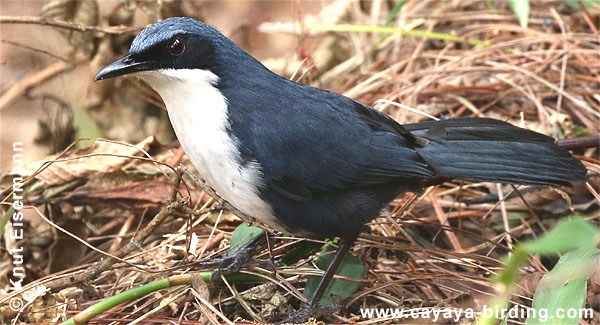 At Cerro Alux a set of birds restricted to the highlands of northen Central America and southern Mexico can be found, including Rufous-browed Wren, Blue-and-white Mockingbird, Blue-throated Motmot, Black-capped Swallow, and Rufous-collared Robin. Other typical species of the Mesoamerican highlands include Brown-backed Solitaire, Golden-browed Warbler, Crescent-chested Warbler, Gray Silky-Flycatcher, Chestnut-sided Shrike-Vireo, and Hooded Grosbeak. With some good luck Singing Quail can be seen on the forest floor.
Sign up for a private full or half day birding tour led by Knut Eisermann or Claudia Avendaño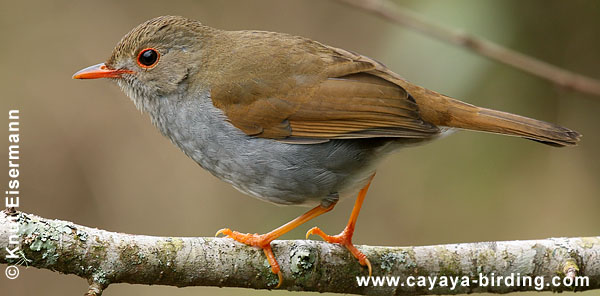 Accommodation: Cerro Alux can be reached within 30 min from Guatemala City or from Antigua.

Day tour: Sign up for a birding day trip around Antigua Guatemala or Guatemala City, including Cerro Alux. Request more information.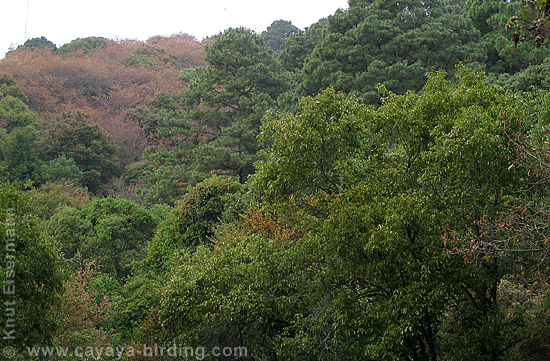 When is the best time for a visit to Cerro Alux? Any time of year.
How do you support conservation and development at Cerro Alux? Your visit supports the long term management efforts of the local government, which include surveillance to prevent forest fires and illegal trading of wildlife. Cerro Alux is one of the few primary forests remaining close to Guatemala city. It's protection is important for the conservation of water resources and production of oxygen. Cerro Alux is part of the Antigua Guatemala Important Bird Area (IBA GT016).