All websites linked from this website are independent from Cayaya Birding. We are not responsible for the contents of the pages we are linking to.
Birding resources

Fancy and Funny Bird Shirts, Hats, and Accessories by Hauyaland Designs

www.birdforum.net The net's largest forum on birds and birding.

Birding information world wide.

www.surfbirds.com Birding information world wide.

www.ausbird.com A directory of Australian birdwatching information.

www.birdguides.com UK rarities.

Finding rare birds around the world.

Information about owls.
americanornithology.org/ American Ornithological Society
---
Travel Health

Center for Disease Control. Advice for traveller's health.
Insurance
Canadian Travel Health Insurance Easy, instant online quotes for individual health insurance, dental insurance and employee benefits. Single and multi-trip travel medical insurance for both Canadian and international travelers.
Guatemala Weather
www.cayaya-birding.com/nature.htm True time weather information for several regions of Guatemala, provided by weather.com
---
Ornithological and Birding Associations

www.dutchbirding.nl Dutch Birding Association.

aba.org American Birding Association.
---
Photography

www.knut-eisermann.info Wildlife photography in Guatemala by Knut Eisermann.

www.birdsdesjardin.com/ Bird Imagery of Don DesJardin.

www.naturephotographers.net Nature Photographers Online Magazine.

www.photolinks.ch A selection of photography links.

www.photographysites.com Photography links.
---
Conservation
www.birdlife.org BirdLife International is a global alliance of conservation organisations working together for the world's birds and people.

www.redlist.org IUCN Red List of threatened species.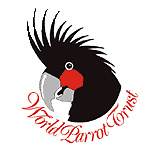 parrots.org Parrot conservation.
---
Ecotourism and Travel Resources

www.guatemala365.com Combine your stay in Guatemala with a Spanish language course, and choose your school based on a rigorous evaluation!
Tours.com - The WorldWide Directory of Tours & Vacations

tarralesreserve.com/ Los Tarrales Reserve.

birdingpal.org Resource for travelling birders.
---
Art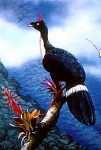 albertearlgilbert.com Website of Albert Earl Gilbert, illustrator of several ornithological guide books and handbooks.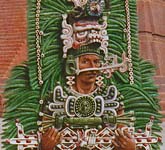 www.dreamagic.com/captn/terry1.html Website of Terry Rutledge, Mesoamerican themes and surrealistic art. Part of his painting 'Lord of Tikal' is presented in our website with his and W. Chaplin's kind permission.
---
Miscellaneous
iTravelnet Travel Directory - Comprehensive directory for travel related web sites.

Ldmstudio Directory


---