Relaxed Tikal and Yaxhá Birding Tour

with

CAYAYA BIRDING
This is a relaxed and comfortable short birding tour to Tikal and Yaxhá in northern Guatemala. Both archaeological sites are located in the Maya Biosphere Reserve in the northern lowlands of Guatemala, which is part of the largest Neotropical forest areas after the Amazon. The ancient Mayan pyramids and ceremonial roads in the middle of the jungle provide impressive scenery for bird and wildlife observations.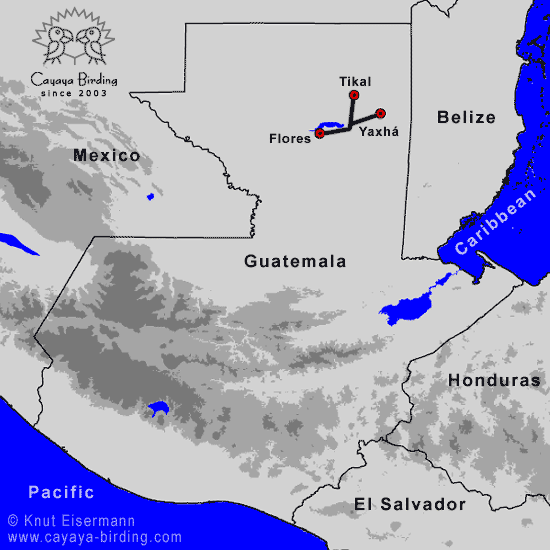 The vast forest of the Maya Biosphere Reserve does still hold a quite complete set of Central American biodiversity, including top predators such as Crested Eagle and Jaguar. Thus a visit to two national parks within the biosphere reserve, Tikal National Park and Yaxhá-Nakum-Naranjo National Park, promises a great nature experience.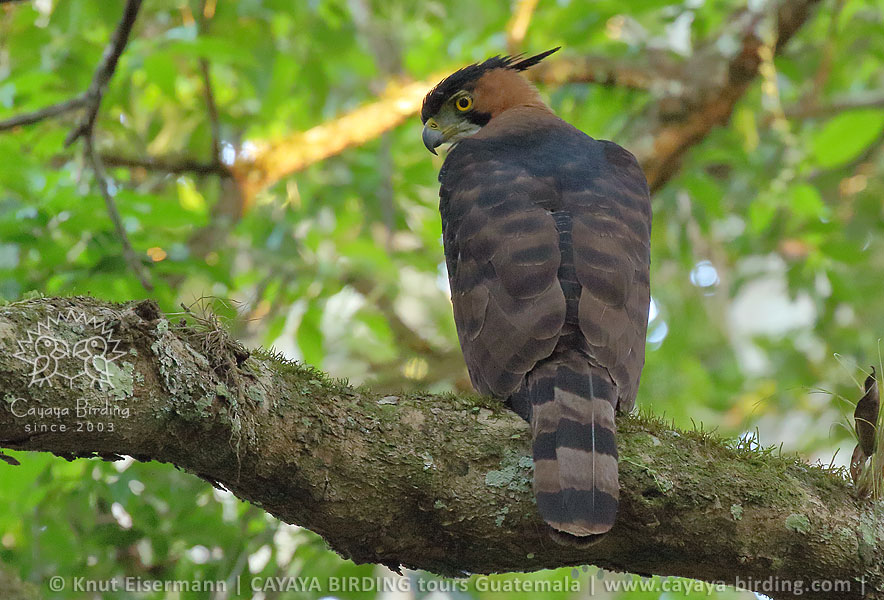 More than 400 bird species have been recorded in the northern lowlands of Guatemala. Distinctive species sets can be observed in tall rain forest, Yucatán scrub, open savanna-like areas, and wetlands. Regional endemics of the Yucatan peninsula, southern Mexico and northern Central America usually seen during this tour include, Ocellated Turkey, Wedge-tailed Sabrewing, Chestnut-colored Woodpecker, Mayan Antthrush, Tawny-winged Woodcreeper, White-collared Manakin, Yucatan Flycatcher, Yellow-bellied Tyrannulet, Olive-backed Euphonia, Green-backed Sparrow, Black-cowled Oriole, Gray-throated Chat, and Black-throated Shrike-Tanager.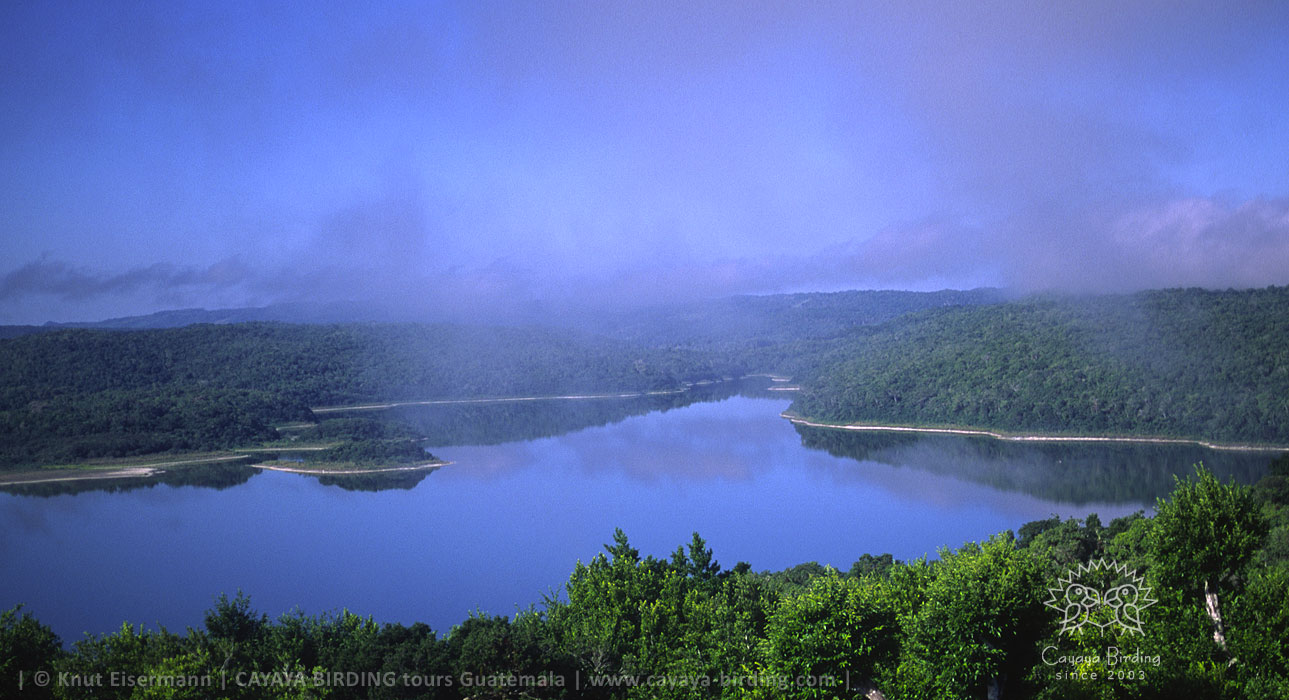 The most exotic looking birds to be expected during this tour include Keel-billed Toucan, Gartered, Black-headed, and Slaty-tailed Trogon, Mealy, Red-lored, White-fronted, Brown-hooded, and White crowned parrots, White-collared and Red-capped manakins, as well as Bare-throated Tiger-Heron.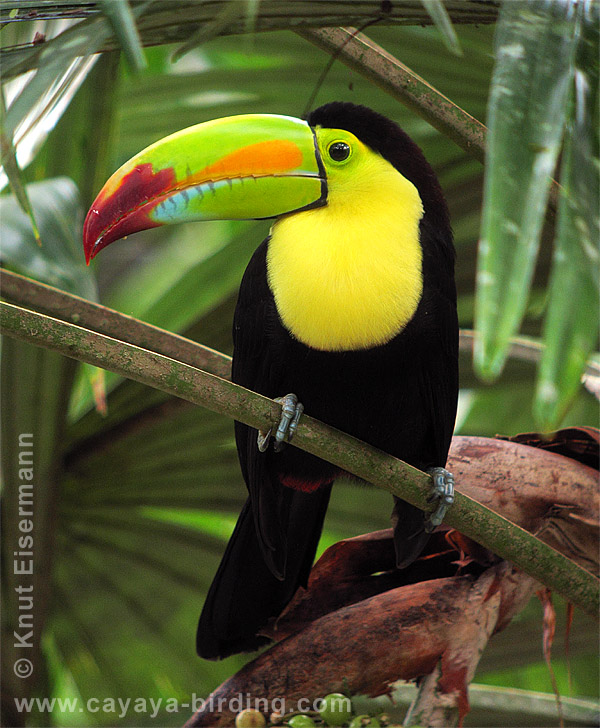 Several raptor species can be seen soaring over the forest, or with some good luck perched in the canopy, including Ornate, Black, and Black-and-white Hawk-Eagle, White Hawk, Gray-headed and Hook-billed, and Double-toothed kites. Tikal is one of the best sites to see the rare Orange-breasted Falcon.
During the CAYAYA BIRDING Tikal & Yaxhá birding tour you can also appreciate an overview of the history of these two ancient Mayan cities.
4 days / 3 nights birding tour from/to Flores
More than 400 bird species have been recorded in this region.
Atlantic slope specialties such as Orange-breasted Falcon, Ocellated Turkey, Black-throated Shrike-Tanager.
Waterbirds: Limpkin, Ruddy Crake, Gray-necked Wood-Rail, and others.
Accommodation: comfortable hotels and lodges.
What birders say about CAYAYA BIRDING tours to Tikal & Yaxhá
Optional services
Flight from/to Guatemala City to Flores airport (Santa Elena).
---
---
Seen during CAYAYAY BIRDING Tikal & Yaxhá Tour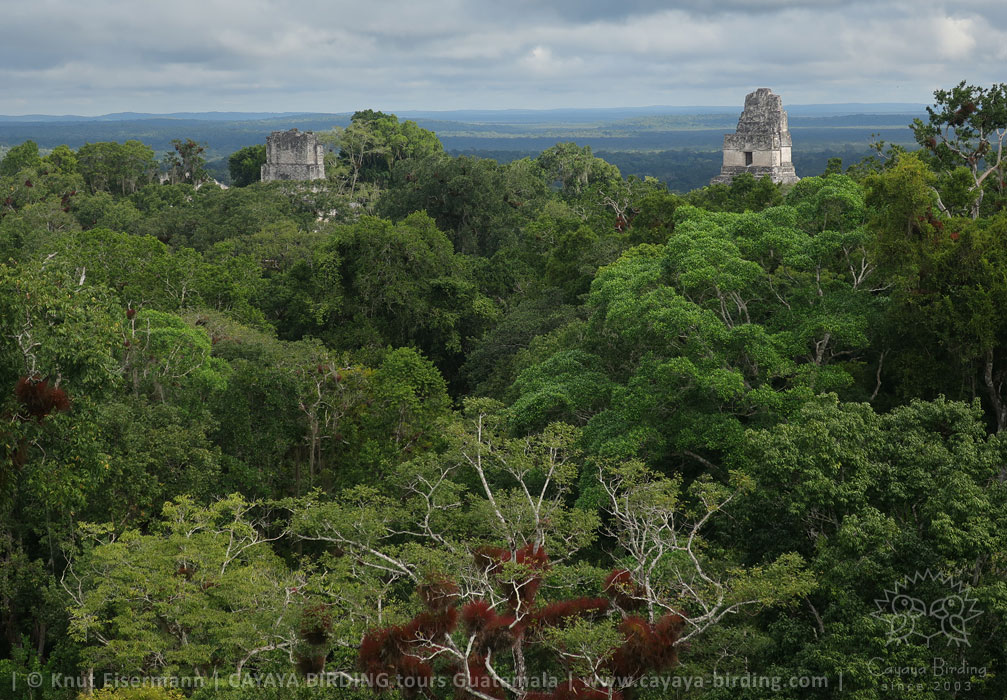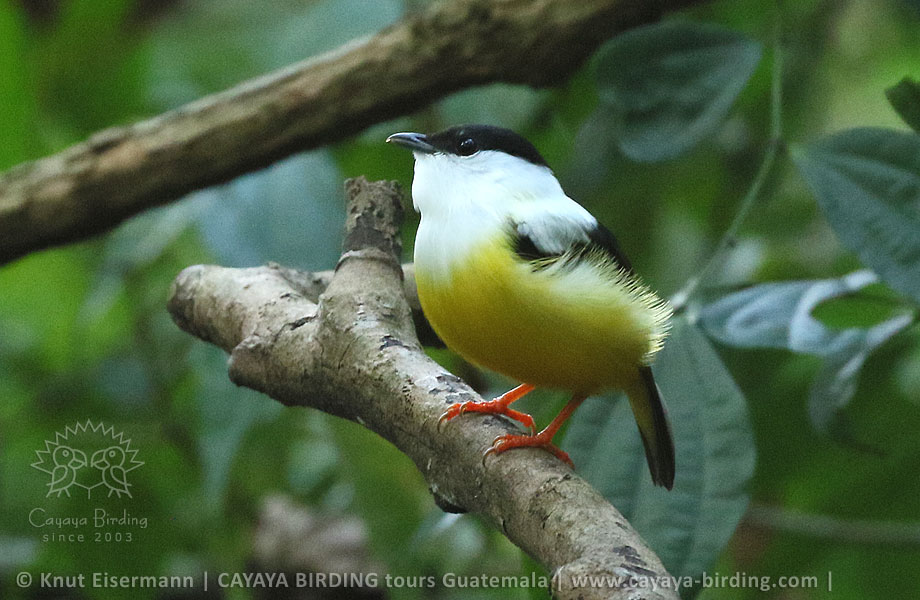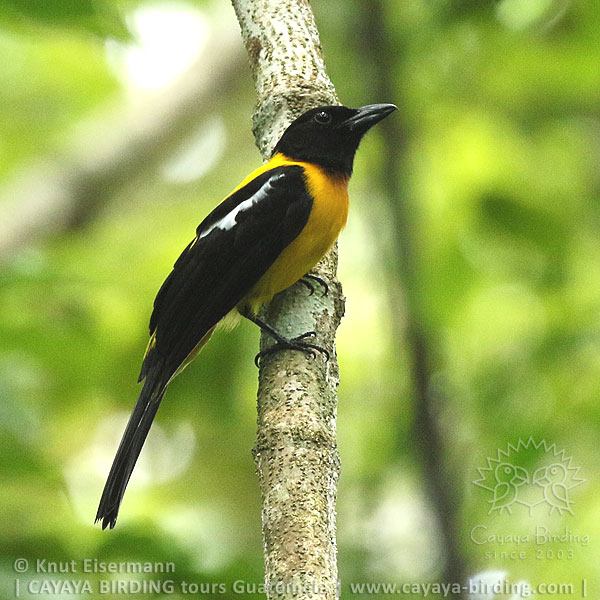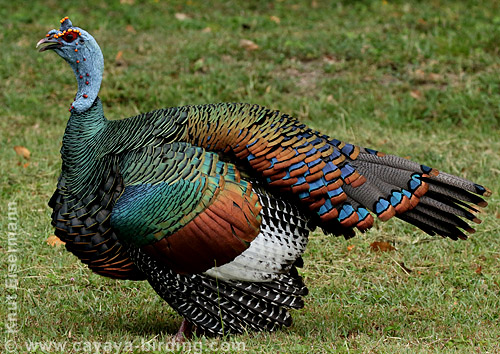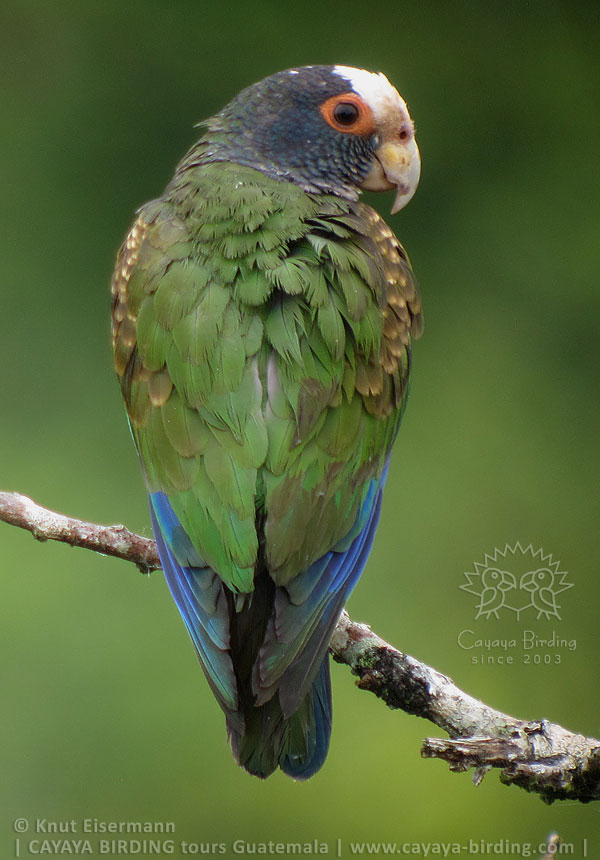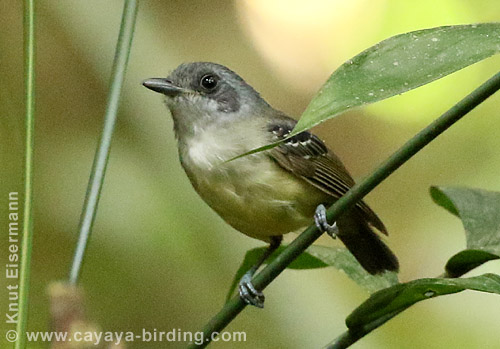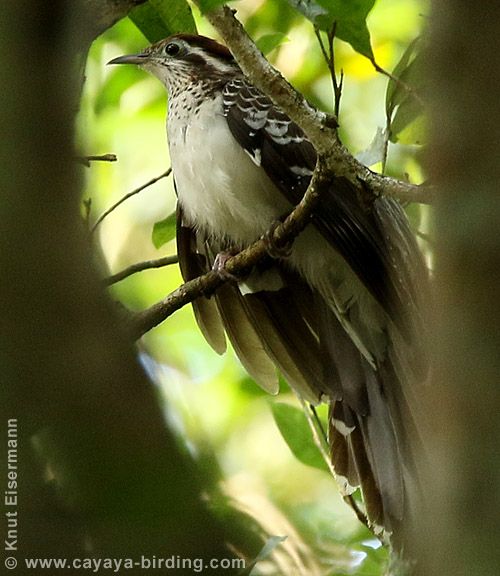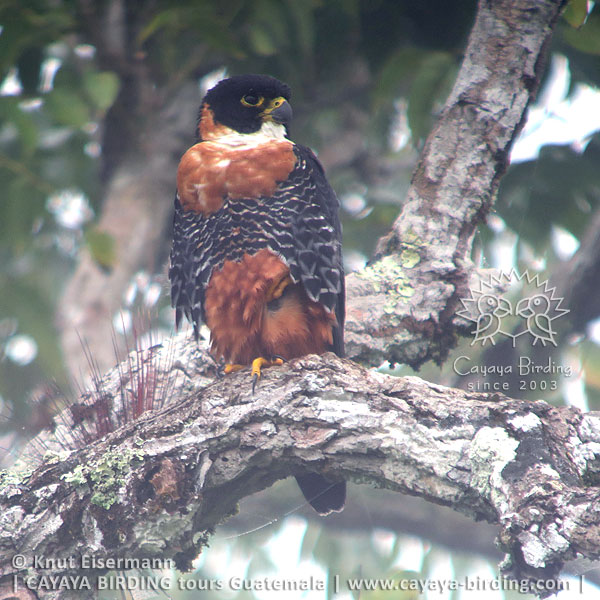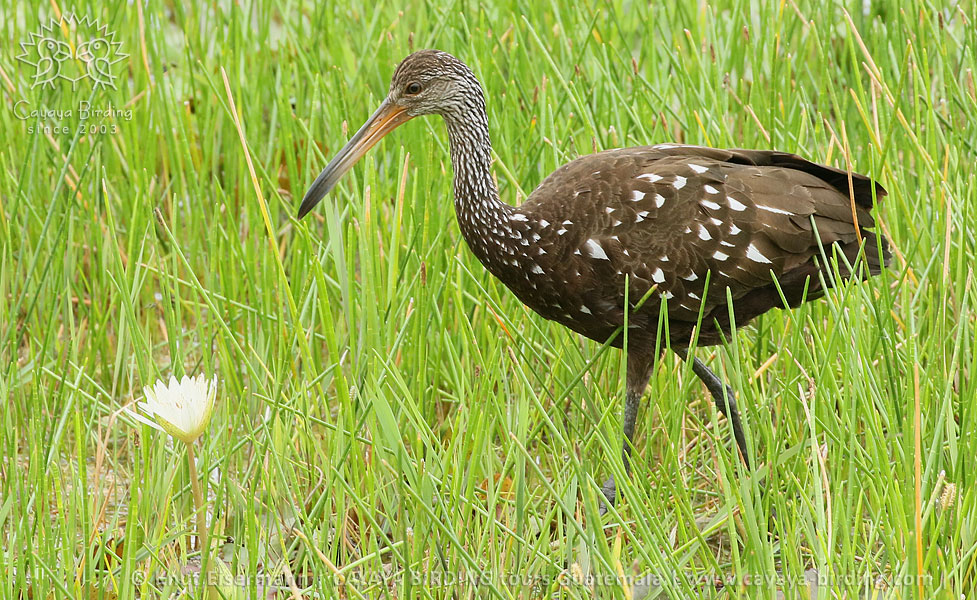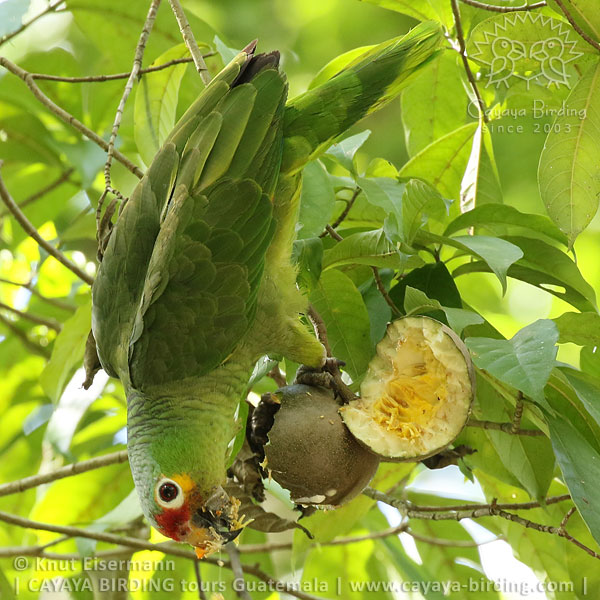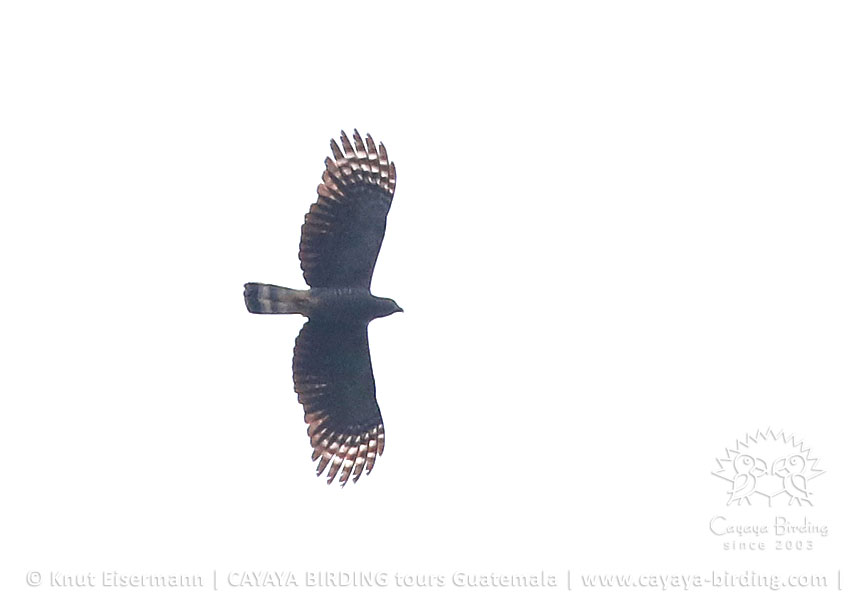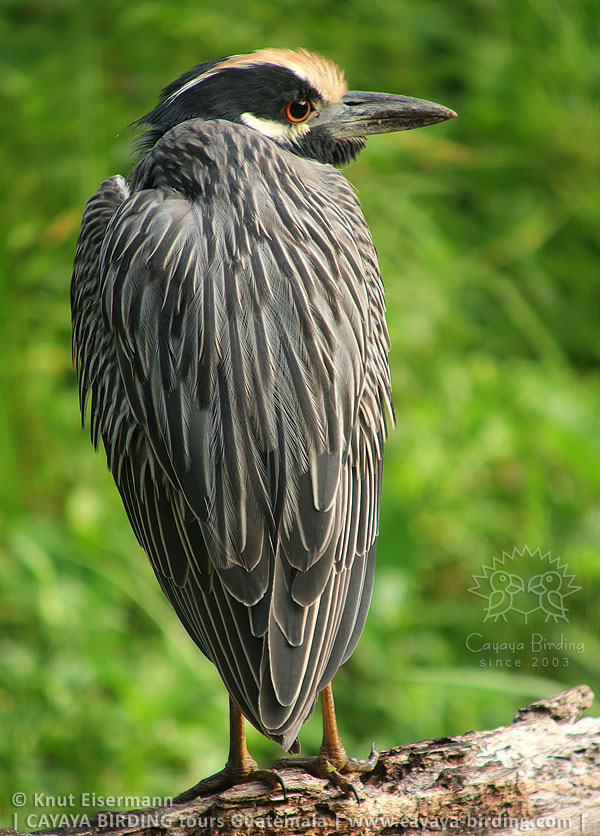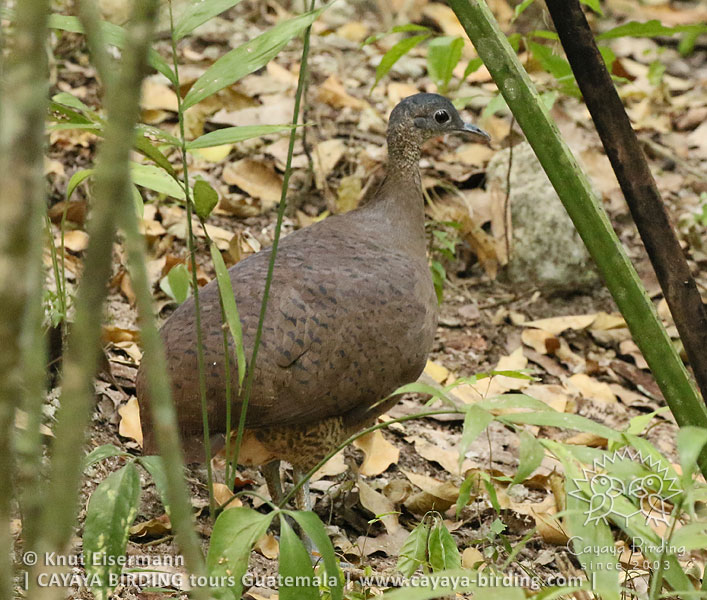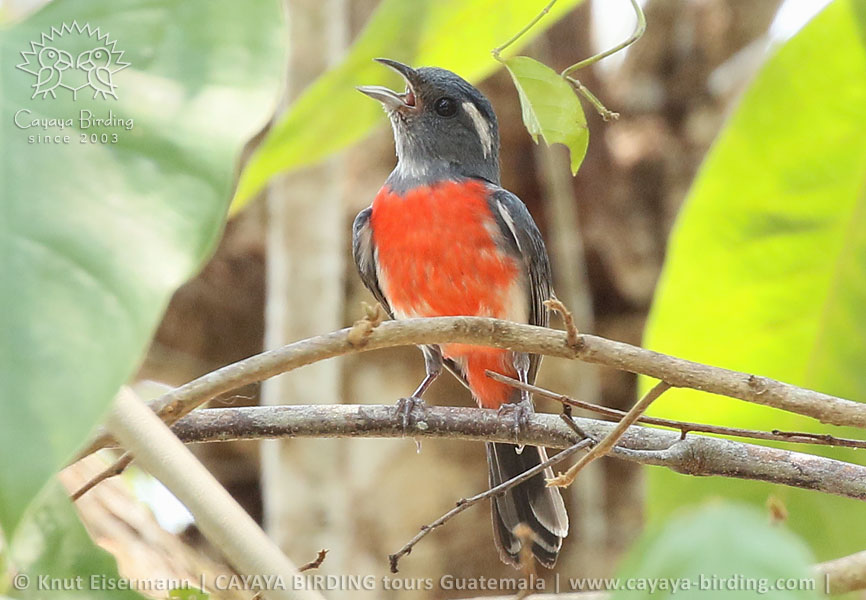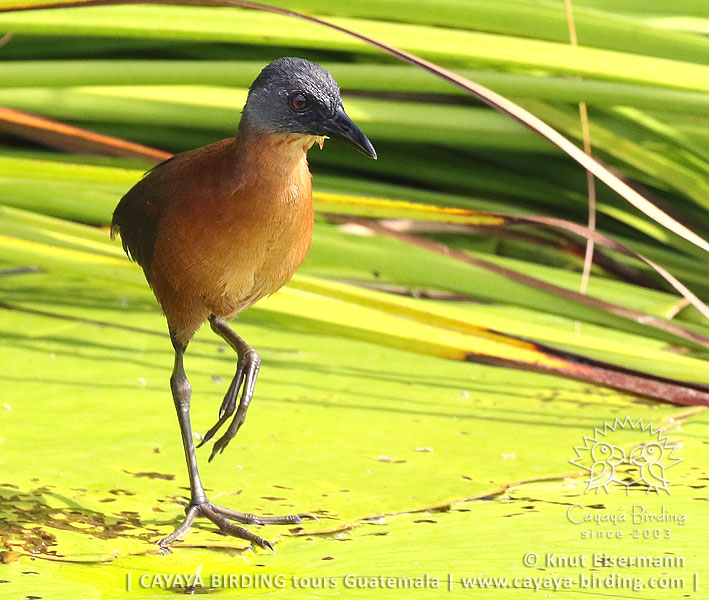 ---