Private one-day birding trips from Tikal, Flores, El Remate, and Yaxhá

with

CAYAYA BIRDING
Northern Petén combines vast forests, wetlands, Yucatan scrub and open habitat. The area is well worth several days of birding, but if you have limited time, also a one day tour can be very productive. Staying in Flores, El Remate, Tikal or Yaxhá, good birding sites are accessible right outside the door, or by drives between 15 min and 1.5 hours.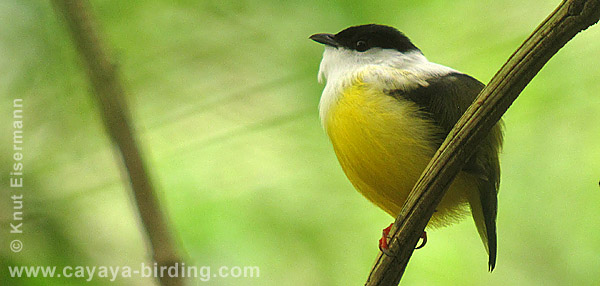 Tall broadleaf forest harbors forest specialists from the tiny Ruddy-tailed Flycatcher to the huge Crested Eagle. More than 100 species may be seen in a single day. Yucatan endemics such as Yucatan Flycatcher or Gray-throated Chat can be found in scrub areas. Small and extensive, open and wooded wetlands are home to birds such as Agami Heron, Boat-billed Heron, Limpkin, Ruddy Crake, Lesser Yellow-headed Vulture, and Anhinga. Open, savannah-like agricultural landscape is home to Vermilion Flycatcher, Fork-tailed Flycatcher, and Eastern Meadowlark. Get in touch to organize your one day birding adventure in Petén.