Private one-day birding trips from Cobán and surroundings of Biotopo del Quetzal

with

CAYAYA BIRDING
Cobán is located on the northern edge of the Atlantic slope mountain range, with a number of birding sites in the highlands, foothills, and lowlands, accessible within a 15 min to 1.5 hours drive.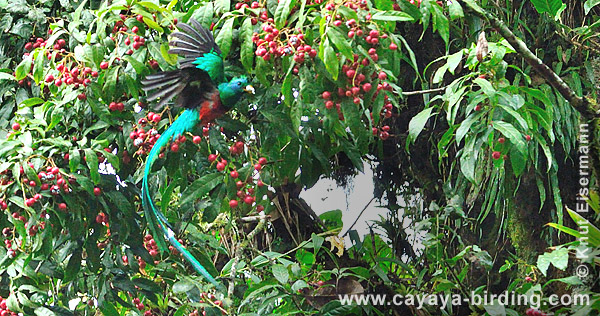 Cloud forest in the highlands near Cobán is home to birds such as Resplendent Quetzal, Highland Guan, Spotted and Black-headed nightingale-thrushes, Tawny-throated Leaftosser, Scaly-throated Foliage-gleaner, Green-throated Mountain-gem, and Blue-crowned Chlorophonia.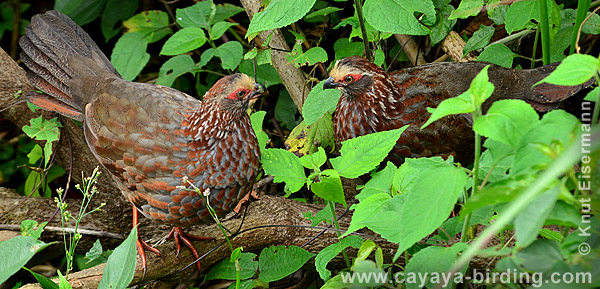 Birding for some hours in pine-oak woodlands can yield birds such as Rusty Sparrow, Prevost's Ground-Sparrow, Buffy-crowned Wood-Partridge, Rufous-capped Warbler, Grace's Warbler, and Olive Warbler.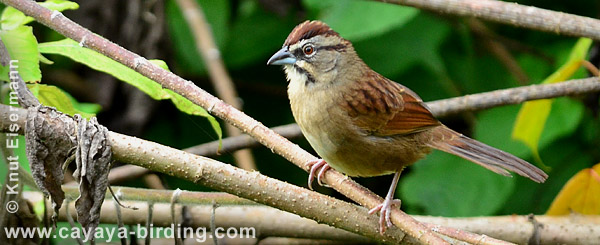 In foothill and lowland rainforest near Cobán, birds such as Golden-hooded Tanager, White-necked Jacobin, Scaly-breasted Hummingbird, Nightingale-Wren, Green-backed Sparrow, and Keel-billed Toucan can be found, to mention only a few of the 400 species which occur there.