Private one-day birding trips at Lake Atitlán

with

CAYAYA BIRDING
Lake Atitlán is one of the main tourist destinations in Guatemala. Numerous hotels in Panajachel, San Pedro La Laguna, Santiago Atitlán, San Juan La Laguna, Santa Cruz La Laguna and other villages provide diverse lodging on the lake shore. A number of birding sites is accessible within 10 min to 1 hour drive or boat ride.

Much of the slopes along the lake shore is used for agriculture, but some fragments of dry oak forest remain, which are home to Chestnut-sided Shrike-Vireo, Blue-and-white Mockingbird, Orange-billed Nightingale-Thrush, Belted Flycatcher, Rufous Sabrewing, and Prevost's Ground-Sparrow.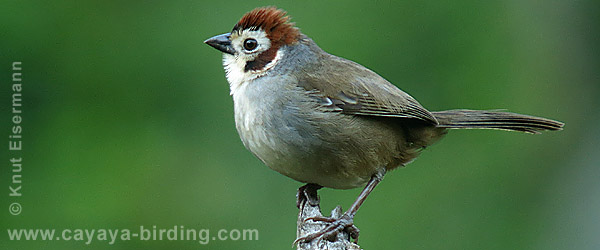 Leaving the caldera of Lake Atitlán gives access to high-altitude sites with humid pine-oak forest, where birds such as Pink-headed Warbler, Rufous-collared Robin, Blue-throated Motmot, Yellow-eyed Junco, Slate-throated Redstart, Golden-browed Warbler, and Guatemalan Pygmy-Owl can be found. Birds such as Resplendent Quetzal, Azure-rumped Tanger, and Blue-crowned Chlorophonia can be watched in mid elevation cloud forests.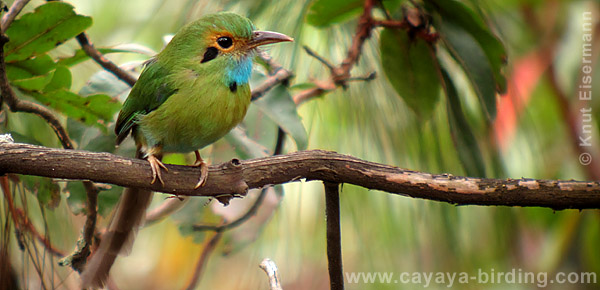 Climbing one of the volcanoes is strenuous, but rewading. The steep trails provide access to high elevation cloud forest with several birds found only there, such as Horned Guan, Garnet-throated Humminbird, or Black-throated Jay. In addtion, on days with clear weather you can enjoy a stunning view from the top of the volcanoes over Lake Atitlán and the Guatemalan highlands.