Seeing Belted Flycatcher (Xenotriccus callizonus) in Guatemala
with

CAYAYA BIRDING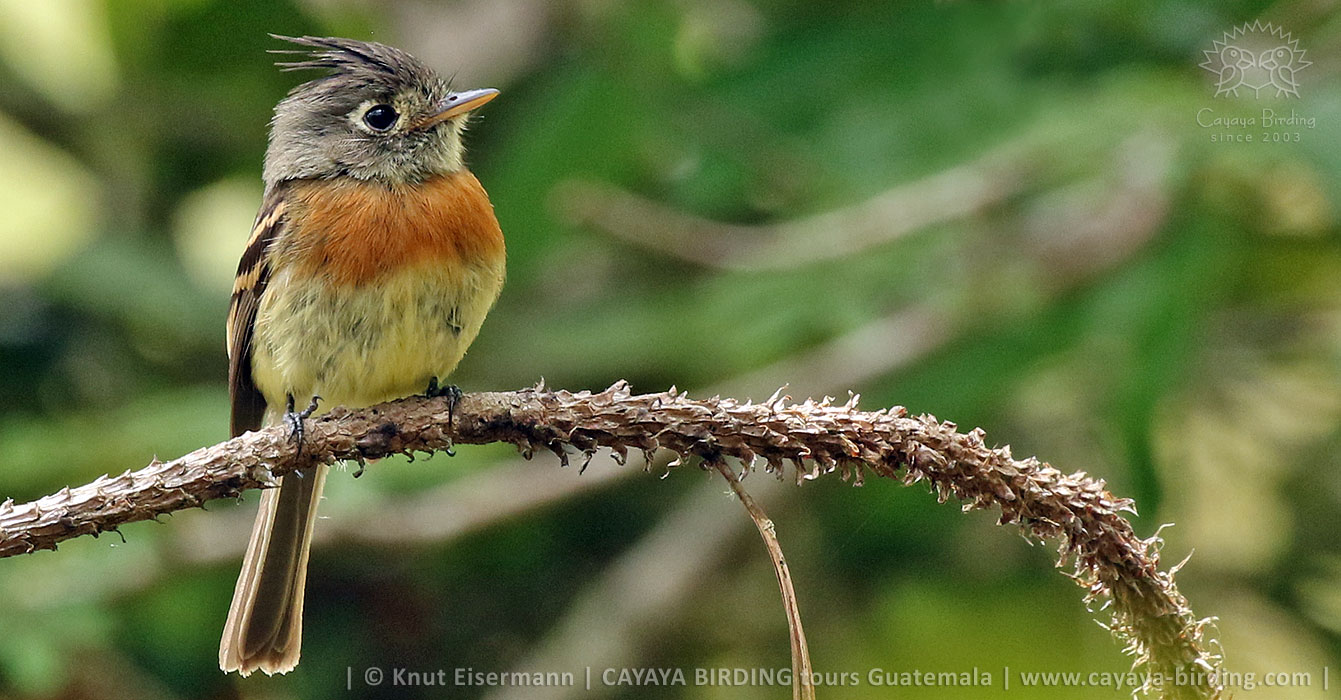 Belted Flycatcher (Xenotriccus callizonus) is endemic to the highlands of southern Mexico, Guatemala, El Salvador and Honduras. In Guatemala it occurs locally in deciduous and semideciduous oak and pine-oak forests with dense understory, at altitudes from 1100 to 2200 m (Eisermann & Avendaño 2018).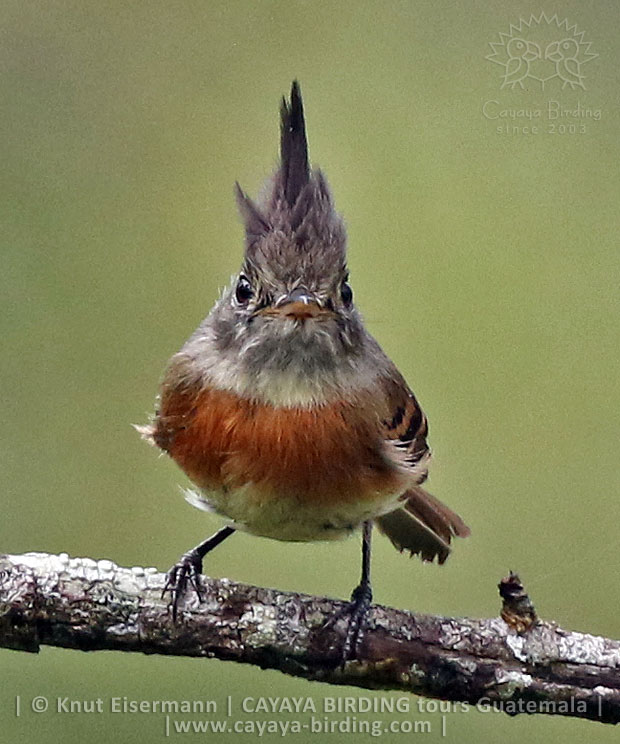 Unlike the superficially similar and conspicuously in the canopy perching Tufted Flycatcher (Mitrephanes phaeocercus) - with which it sometimes shares the habitat – Belted Flycatcher uses mainly the dense understory where it forages for arthropods. At times, however, also Belted Flycatcher ventures into the oak canopy for hunting bugs and singing its short warbling song.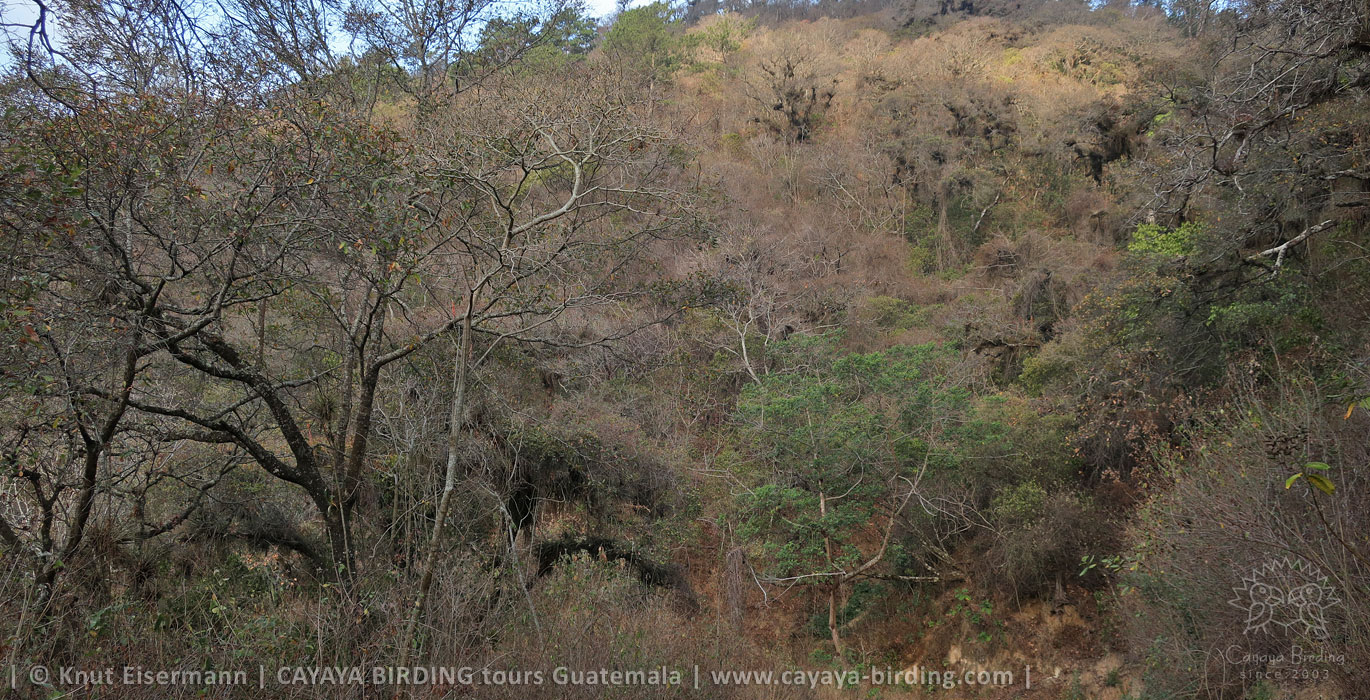 Get in touch to organize your tour for watching Belted Flycatcher and other regional endemic birds in Guatemala.
Photographs of Belted Flycatcher seen during CAYAYA BIRDING tours in Guatemala