All websites which are reachable by links from this website are independent from Cayaya Birding. We are not responsible for the contents of the pages we are linking to.
Conservation
www.birdlife.org BirdLife International is a global alliance of conservation organisations working together for the world's birds and people.
www.proeval-raxmu.org Website of PROEVAL RAXMU, a Guatemalan conservation association, long-term bird monitoring program, information platform, evaluation of conservation projects.

www.redlist.org IUCN Red List of threatened species.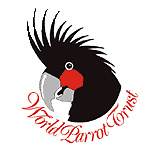 www.worldparrottrust.org Parrot conservation.
---