All websites which are reachable by links from this website are independent from Cayaya Birding. We are not responsible for the contents of the pages we are linking to.
Art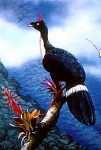 albertearlgilbert.com Website of Albert Earl Gilbert, illustrator of several ornithological guide books and handbooks.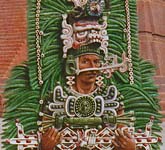 www.dreamagic.com/captn/terry1.html Website of Terry Rutledge, Mesoamerican themes and surrealistic art. Part of his painting 'Lord of Tikal' is presented in our website with his and W. Chaplin's kind permission.
---